January is coming to a close, so I thought I'd share my thoughts on some recent happenings.
This past week was certainly eventful. Unfortunately, President Obama was coronated…er, inaugurated again for a second term. He called for communitarianism (basically, more class warfare policies) and made the same rallying cry for more "hope and change." He still isn't taking responsibility for adding over $6 trillion dollars in debt in his first term, and he's overstepping his constitutional duties with respect to guns, immigration, and recess appointments to the National Labor Relations Board (which SCOTUS just ruled unconstitutional), to name a few. There are too many absurd policies and things to list, but you should grasp how disastrous this administration's policies are and will continue to be these next four years. Oy vey!
On a more positive note, conservatives had something to celebrate this week. Although January 22, 2013, marked 40 years since that tragic and unfortunate  Roe v. Wade ruling, which legalized abortion, over 500,000 Americans-mostly young people-descended to the National Mall in Washington, D.C., on Friday  to champion life.
I went down to the National Mall with my co-workers to recruit students to our Campus Leadership Program. This being my first March for Life event, I couldn't help but feel overjoyed by the sight of hundreds of thousands of fellow  pro-lifers from all walks of life coming together for this important occasion.
Theodor Geisel, better known as Dr. Seuss and for being a philanthropist to my alma mater UCSD, had this to say about  life: "A person's a person, no matter how small." May we continue to change the culture of death into one that champions life. L'chaim!
Yesterday I exercised my Second Amendment rights with my two good friends Celia Bigelow (think "gun girl" who appeared on the Piers Morgan Show recently) and Ron Meyer at Blue Arsenal Range in Chantilly, VA. The place was packed with many people rightfully scared by this administration's plans to undermine Second Amendment rights. Americans still regard the right-to-bear arms as an unalienable right, and we're not going to allow them to undermine it.
It's undeniable that girls want to have guns. This is me shooting a CZ 75 9mm pistol – a semi-automatic handgun. And yes, shooting is fun – try it!
And no end to a great week would be complete without crashing an event and seeing all your blogger/Twitter friends there.
Several of my friends and I ventured to Woodley Park in Washington, D.C., to meet up with some friends in town for the National Review Institute and soon enough, a party was underway at the hotel bar. It was great running into people and seeing good friends like Orit Sklar and Courtney Mattison there. (It was also nice finally meeting  Matthew Vadum, John La Rosa, and Brad Marston.)
One of the highlights from last night? #UnsustainableBarTab and schmoozing. Gotta love being a part of the conservative blogger community.
Mark Steyn came sat down at our table, so we felt inclined to approach him about taking a picture with us. He obliged and offered this epic pose. Pretty awesome, right?
…And then a group of us photo-bombed Jonah Goldberg.
A drunk Dutchman who works for a conservative nonprofit (who shall remain nameless) crushed my Lithuanian amber ring, which kind of sucked. Amber is priceless and he just dismissed it as, "Oh, well, I have a forceful handshake."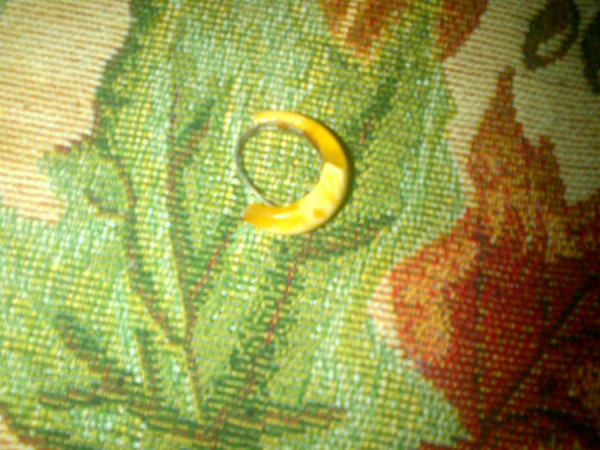 When I asked him about Lithuania in relation to European politics, he scoffed and said, "Is Lithuania a country?" I answered, "It regained its independence in 1991." Unlike Palestine, which has yet to be discovered, Lithuania is not a mythical place. I must confess, it was fun outsmarting a European scholar. But I digress…
This great night wouldn't have been possible without the legendary Robert Stacy McCain (American Spectator/The Other McCain). Thank you for always looking out for us young conservatives and showing us a good time. Thanks, Stacy!
And most of all, this weekend was made possible because good friends like Matt Vespa and Liz Thatcher. (Huntington gang for life!)
This week, I'll be meeting with students up in the frigid Northeast. You're welcome to follow my musings on Twitter @Gabby_Hoffman. Expect more articles and blog posts in the coming days and weeks.
May you have a wonderful rest of January!